Good Afternoon,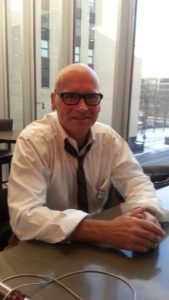 As we near this week's USDA here is a look early in the week.  Back month beans look much more constructive than the Nov contract as we await the end of harvest.  I like wheat last week and now we are putting in the head and shoulder bottom, see 447 7/8th's trendline.  Wheat also enclosed looks good against Corn on last week's spike down to the powder blue line and an olive buy minus $1.06 ish.
Bean oil may be the sleeper here and it just took out last weeks low and reversed up 70 ticks or 2%.  See the 32.35 OLB at bottom 5 weeks ago.  Oats has a chart also putting in perspective when long term olive lines hit over on left of chart in oats.  Oilshare is the bean oil bean meal spread and it moves violently and traded by Pro trading teams.
Bonds USAZ which are long term interest rates also had an OLB 150.10 hit 6 trading days ago, 154.09 last, and up about 4 full points, 155.02 ish there is next stop with a few levels in the page with 8 charts on one page.
Nat Gas chart enclosed.  It got close  to a buy but sometimes we miss of course.  Heating oil up in some sell areas and crude on fire today due to some Saudis getting arrested over the weekend.
If I can be of any help feel free to give me a jingle and let's talk your market.
Best Always,
Need some levels in the metals?  Email me
Heating oil and lumber up 26% ish, Crude 22% and dow up 10%, since June end this year.  They all want inflation.
Be careful what you wish for.
hh