CTS T4
About CTS T4
T4, by CTS, provides all the features that a professional trader demands in a format that is user friendly and accessible to a wide range of futures traders. The breadth of features and the high level of customization allow you to develop a trading screen that is suited to your specific style.
Key Features
Real-time profit and loss and position updates.
A charting package built directly into the front-end that includes numerous studies and overlays.
Dual-layout capability.
Switch between contract markets with a single click.
One-click and keyboard order entry.
Multiple quote boards and order books.
An expansive list of order types, including Market Orders, Limits, Stops, Stop-Limits, Trailing Stops, MITs, GTCs, OCOs, and Auto OCOs.
Advanced order types like market mode activation, time activation, price activation, icebergs and queued orders.
Create your own customized functionality or your own black box system using T4's open API.
Have access to all three trading platforms with the same login.
Screenshots of CTS T4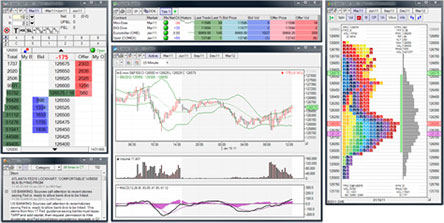 T4 Web Trader makes a convenient secondary screen for the professional trader who uses the T4 Desktop.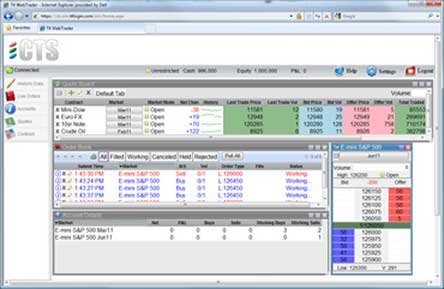 Just like T4 and T4 WebTrader, T4 Mobile offers real-time market access to every exchange CTS offers. In addition, you get real-time order submission, and a back-end that offers extreme reliability. If you are an existing T4 user, T4 Mobile is available to use now. The same username and password can be used for all T4 products.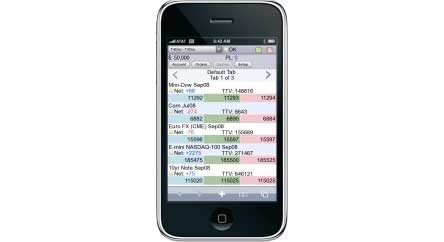 Start trading today – contact us at 800.556.9411 or info@walshtrading.com
---
Request a free trial
---
---
Contact Us