CQG INTEGRATED CLIENT
About CQG Integrated Client
For decades professional traders have been using CQG Integrated Client as their platform of choice. Traders can count on the platform's reliable performance and innovative trading interface complete with accurate global market data, professional analytical tools and advanced order routing.
Key Features
A trade routing application that can be attached to any CQG application, such as a quote board or chart.
Two depth-of-market order book views of the electronic exchanges.
Charts include a trade routing interface and order management window.
Spreadsheet trading, with over 200 market data elements available, includes order routing functionality.
Comprehensive pre-trade risk management.
High-speed, real-time, and historical market data from over 100 global sources.
Sixteen chart styles, including CQG's exclusive TFlow®, which displays whether traders are hitting bids or lifting offers.
Portfolio and instrument monitors.
Advanced option strategy analytics.
Screenshots of CQG Integrated Client
Diagram 1 – Access an Order Ticket with depth of market and order management all in one.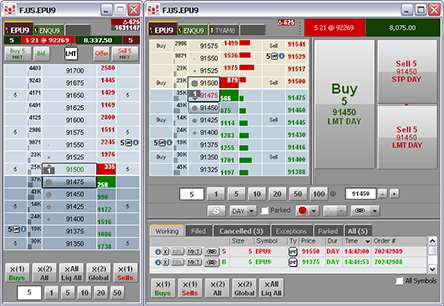 Diagram 2 – Trade more than one market easily while accessing an enhanced quote board.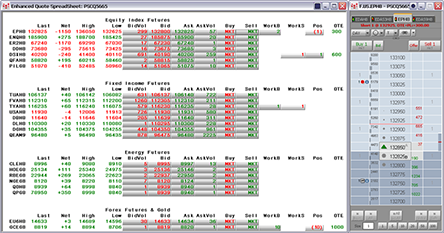 Start trading today – contact us at 800.556.9411 or info@walshtrading.com
Request a free trial
---
Contact Us