EXECUTIVE TEAM
---
John Walsh, President, Walsh Trading, Inc.
John began his career in the futures industry in 1986 at privately held firm, Barnes and Company. Barnes and Company was known for its presence at the Board of Trade, particularly in the agricultural sector. From Barnes, John held positions at the privately held firm, Argus and then at Continental Grain. During his time there, Continental Grain was one of the largest clearing firms in the world. Continental Grain had, and continues to maintain, extensive holdings in the cash cattle, poultry, swine, and agriculture industries. At Continental Grain, John had various responsibilities including working for the Options Group and the Risk Management Group where he serviced clients located all over the world.
In 1996, John left Continental Grain to found Walsh Trading, Inc., currently a registered Guaranteed Introducing Broker (GIB) and an NFA member. John's focus at Walsh Trading has been on hiring and cultivating talented individuals and building relationships throughout the industry. Walsh Trading services some of the largest companies in the world, in their respective fields, as well as individual investors with a commitment to always putting the needs of its customers first.
John trades all markets, but concentrates his efforts in the agricultural sector, more specifically in the relationships revolving around the soybean crush. His trading methodology is based on fundamentals and a personally designed technical system.
Contact John
Phone: 312-208-8837 or jwalsh@walshtrading.com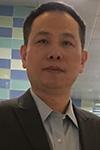 Feng Ba, Director of Asia Pacific Agricultural and Investment Management
Contact Feng
Phone: 800-993-5449 or fengba@walshtrading.com
---
---
SPECIALISTS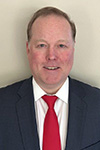 Bill Allen, Senior Account Executive
Bill started on the floor of the CBOT in 1996 as a clerk in the soybean  option pit. He became a member of the CBOT and a licensed Series 3 broker in 1998. Through relationships made on the trading floor, he filled customer and local orders in the soybean option pit for 20 years. He moved to the corn option pit in 2018, and continued to fill customer and local orders there, until the grain trading floor closed in March of 2020. He has traded futures and options on all  of the grain products. Bill specializes in the grain complex and livestock markets with a focus on hedging risk in the option markets. Bill is now a senior account executive with  Walsh Trading and is ready to work with customers to solve their unique trading and hedging goals.
Contact Bill
Phone: 312-957-8079 or 800-556-9411
Email: ballen@walshtrading.com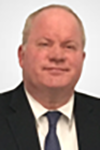 Stephen Davis, Senior Market Strategist
Stephen E. Davis has more than 30 years experience in the futures industry, A Minnesota native and University of St. Thomas graduate, he began his career on the trading floors of the Chicago Board of Trade and Chicago Mercantile Exchange. There he acquired his knowledge of the futures and options business from the ground up, learning from many of the floor traders of all time. With our technology, today, we are much like floor traders of the past.
In 1996, Stephen became a Series 3 licensed broker. As a broker, he worked for two large futures commission merchant firms where he attended to a wide variety of accounts. His clients included corporate accounts, hedge funds, commodity trading advisors, farmers, ranchers and individuals. 
Stephen enjoys developing business relationships with clients to help them learn and achieve their trading goals. He has worked with agricultural concerns—from small to large—to assist them with risk management in the futures markets. Stephen's particular strengths are in agricultural and stock indices. His trading philosophy is 80 percent technical and 20 percent fundamental. Let Stephen's experience help you achieve your trading goals.
Contact Stephen
Phone: 312-878-2391 or 800-556-9411
Email: sdavis@walshtrading.com